We are leading manufacturer, exporter and supplier of strong and high finish Steel Doors and Windows, Rolled Steel Doors, Rolled Steel Windows, Rolling Shutter Doors, Metal Door Frames, S.S. Doors & Railings, Insulated Doors, Flush Metal Doors and other Architectural Systems.
Bhawani steel fabricators are proud of there history, we are serving the industry for the past 10 years, we are prominent players in the manufacturer and supplier of Rolled Steel Doors, Rolled Steel Windows, Metal Door Frames, S.S. Doors & Railing,Insulated Doors, Rolling Shutters, Flush Metal Doors and other Architectural Systems. Metal fabrications are manufactured from superior quality of stainless steel, which beautify the comprehensible scenario of shopping malls and airports. Since they are made from high quality stainless steel they remain as good as new in shape for several years and that too in minimum maintenance.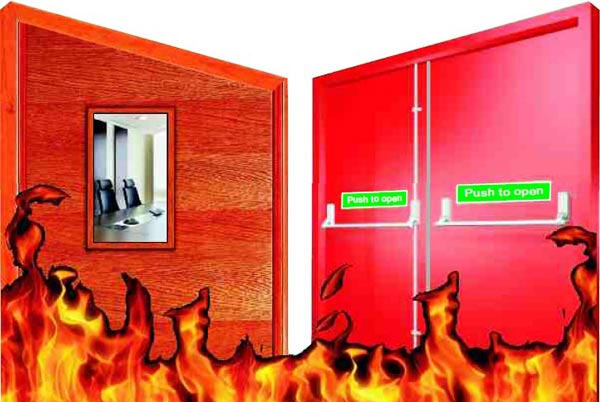 Message from our Founder

"BHAWANI" was an idea ahead of its time when it came into being in 2000. Though the initial years were a struggle, company has always tried to stay one step ahead by innovating and transforming its processes, refining service offerings, redefining customer standards internally and externally and using technology to drive up customer satisfaction. Our commitment and quality standards are the key factor to achieve new milestone & scale new heights each year .
"BHAWANI" brand offers complete solutions to its customers, at par with the best practiced quality and standards of International repute. To maintain the same quality our products go for regular testing at Indian / international labs.
We take jobs for supply & installation of Fire Rated Glazed / Metal/ Wooden Doors, Pressed Steel Door & Window frames, Fire Hydrant Shaft Doors, Rolling Shutters, Stainless Steel/M.S. Railing etc. We also execute the jobs of Fire Curtain, Fire Retardant Paint, Fire Stoppage Barrier, Fire rated glass & hardware.
We, at "BHAWANI", strive to deliver the best without compromising on Quality, Commitment and Speed. There is no compromise, not even on the smallest activity. We deliver the best to our clients, helping them in identifying their requirements, based on what they actually need.
Our customers have been our assets and prime movers in our journey towards service excellence and we would like to honour and return what we have received from them. It has been our endeavor for last one decade, to provide passive fire services from single window with completion, quality, commitment and speed according to the requirements of client and site. We consider it our moral and professional responsibility to educate our valued clients on the subject before anything else.
Our values are the key driving forces that help us align our organisation towards customer sensitivity and deliver beyond customer's expectations. They encompass our attitude, behavior, action and delivery promise.
Our Certifications